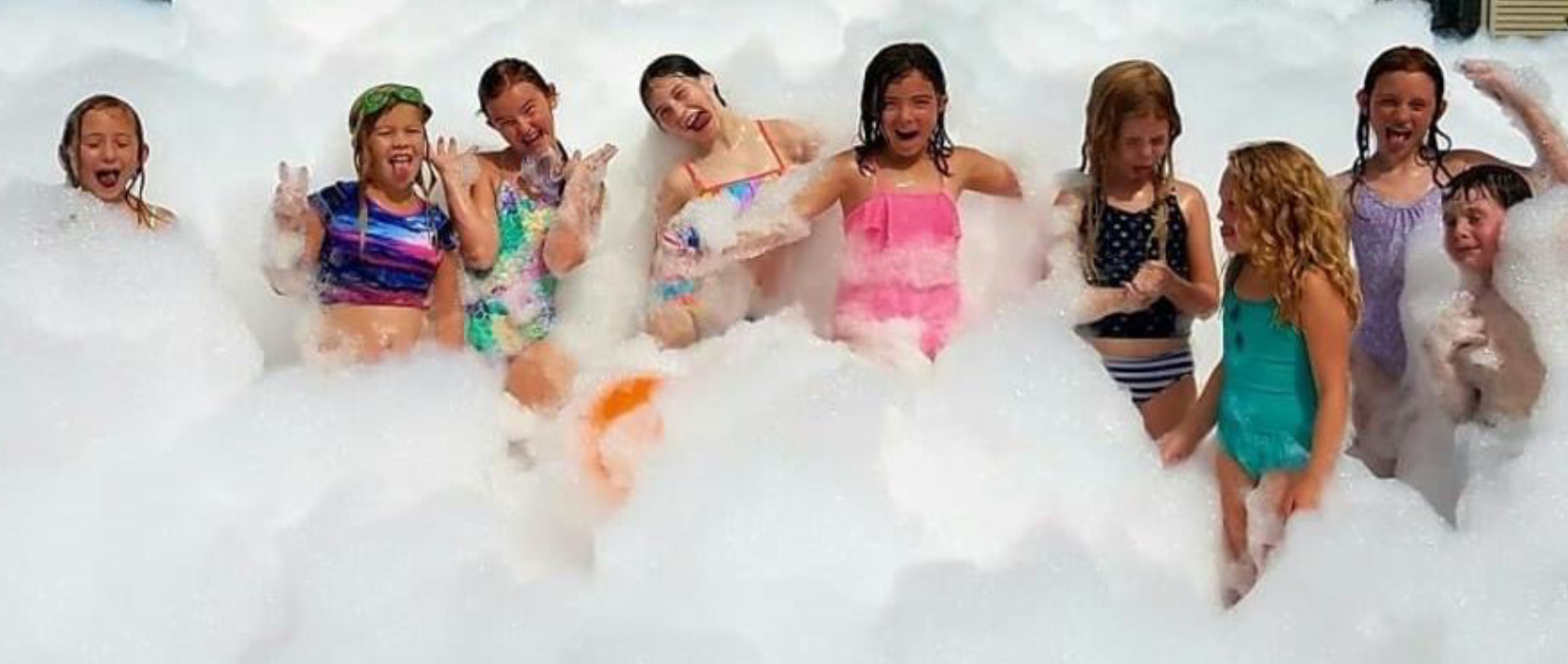 FOAMTASTIC parties are a giant sudsy sensation and clean up is quick and easy!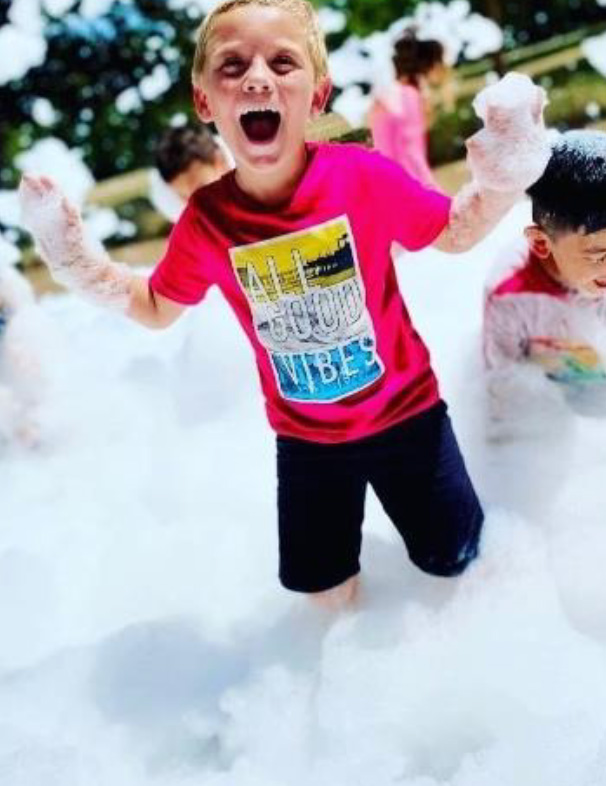 Parties
In-House Field Trips
Preschools/Daycare
Summer Camps
Church/Temple
Neighborhood Parties
Birthdays
Corporate Events
Reunions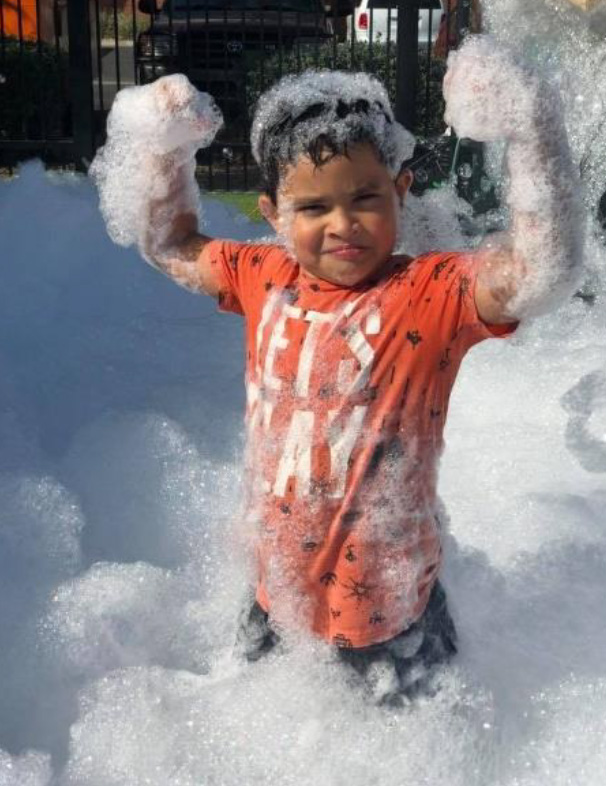 Play in a mountain of foam! An immersive and magical experience for all ages.
Safe, Unforgettable, Outdoor Fun at your Next Event!
It is totally outdoors!
It is perfect for small groups!
It covers a large area allowing for social distancing!
The formula is biodegradable soap and water; a germ killer!
FREQUENTLY ASKED QUESTIONS
Is the Bubble Solution Safe?
It sure is! The foam solution is biodegradable, non-toxic, non-staining, and hypoallergenic. It is completely safe for babies, children, animals, plants, and the environment. At the end of the party, the foam completely disappears after about 30 minutes.
What do I need to do to prepare for a FOAMTASTIC party?
All it takes is a 20 square foot of grass with water and electricity less than 50 feet away. We bring everything else to make this a fun, stress free event!
Will kids get wet during a FOAMTASTIC party?
Our foam is made using water, but the end result is a nearly dry, light foam. Kids will range from damp to wet depending on how enthusiastically they play. Swimming suits and/or a change of clothes are recommended. It is the perfect summer refreshment, and the kids will never forget this experience!
What ages enjoy a FOAMTASTIC Party?
Everyone of ALL ages!The FOAMTASTIC party is a sensory wonderland for babies and toddlers and the ultimate party for teens and adults.
How long do you need to set up?
Approximately 15 minutes is all it takes. Our staff is trained to maintain social distance, wearing a mask when needed.